Archives by date
You are browsing the site archives by date.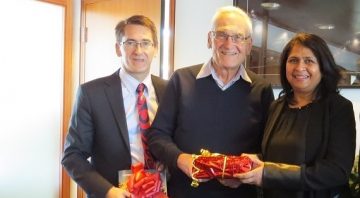 Book release of PPC Early Years by Richard J. Kerekes.
A year can change everything.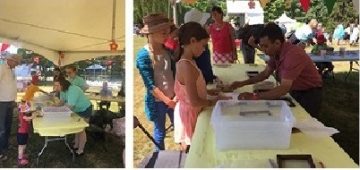 Researchers from UBC's Pulp and Paper Centre volunteered at the Vancouver Folk Music Festival in Jericho Park to demonstrate paper-making techniques to a host of interested children.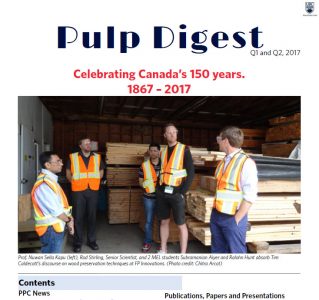 The latest edition of Pulp Digest celebrates Canada's 150 years with stories and achievements of PPC's faculty, researchers and staff.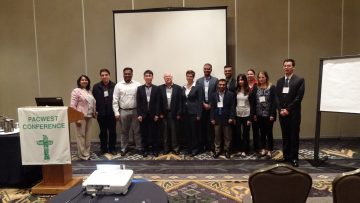 Six of UBC's graduate, doctoral and post-doc researchers in Chemical and Mechanical Engineering presented their original studies and results of their projects at PACWest's UBC Student Session in Whistler.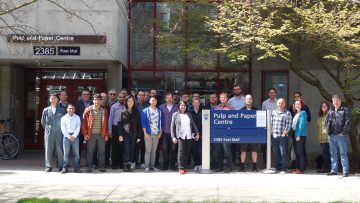 The Advanced Papermaking Institute conducted its "Introduction to Pulp and Paper Technology" course from April 26 to 28. Attendees grouped together for a photo at the end of the course.